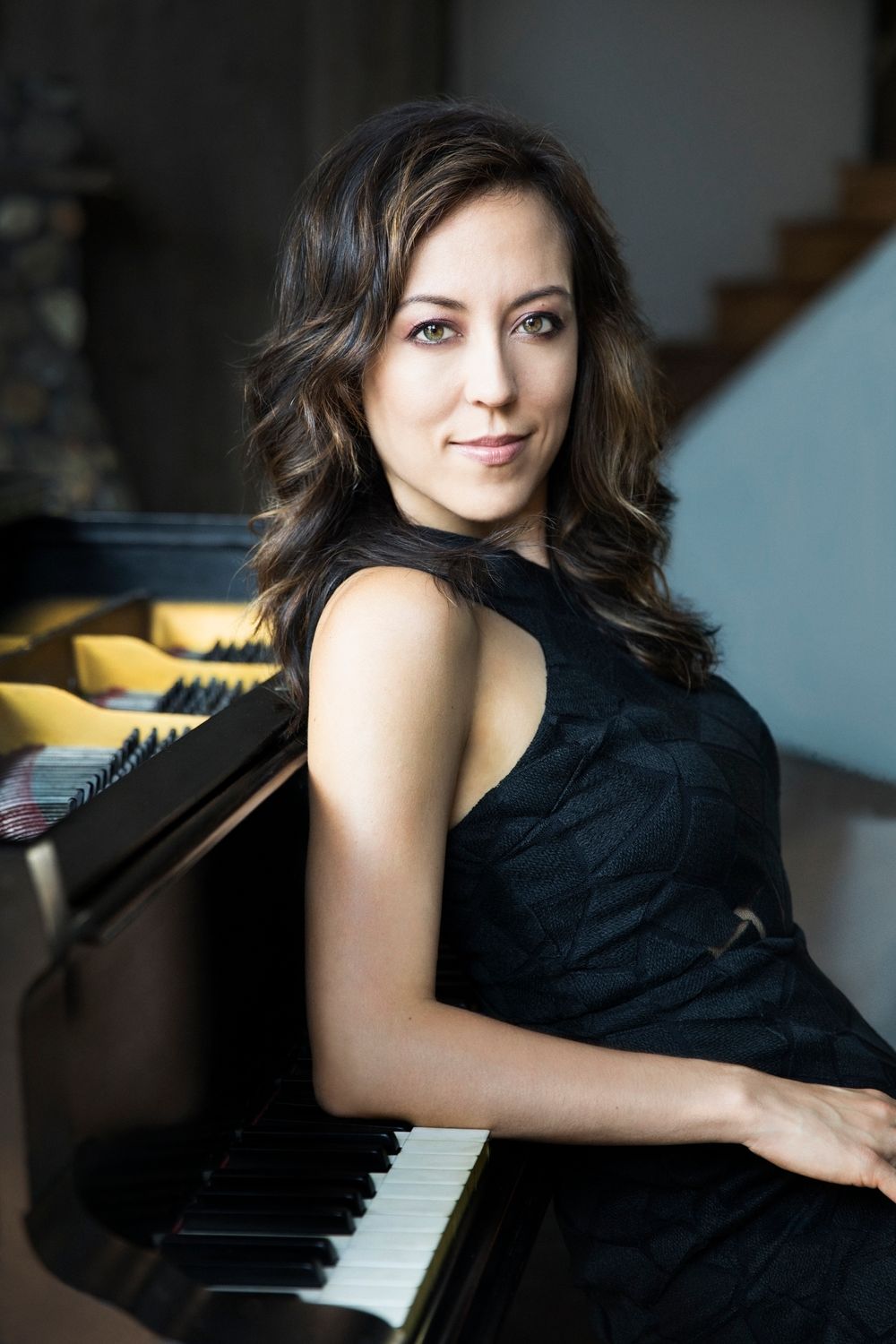 Biography
"A beautiful piano tone is a rare thing these days, and she has it" 
American Record Guide 
Lauded by The Washington Post for playing "…with intelligence, poetry and proportion," pianist Tanya Bannister has made a versatile career that is immersed in tradition combined with an entrepreneurship that seeks to create projects that inspire genuine connections between music and the world we live in. 
As co-founder and Artistic Director of AlpenKammerMusik in Austria, Ms. Bannister has created an intimate musical experience in which music lovers and students from around the world can spend 12 days in a small Alpine village engaged in the study of chamber music with world class faculty. 
Ms. Bannister has also co-founded Roadmaps Festival in New York City, an artistic, humanitarian and cultural venture. This year's festival centered around the crisis in Syria. 
Ms. Bannister has been a winner of Concert Artists Guild International Competition and the New Orleans International Piano Competition confirming her status among the leading pianists of her generation. Receiving further distinction as an "Artist to Watch" on the cover of SYMPHONY Magazine, Ms. Bannister's career has already brought her to many of the world's great concert halls, with recitals at the Concertgebouw in Amsterdam, Salle Cortot in Paris, Teatro Communale in Bologna, Tokyo's Nikkei Hall, London's Queen Elizabeth and Wigmore Halls, The Kennedy Center in Washington DC, and Weill Recital Hall at Carnegie Hall. 
With a history of philanthropy , in the wake of Hurricane Katrina, which occurred soon after Ms. Bannister's victory in New Orleans, she joined forces with three previous winners of that competition to form "Pianists for New Orleans." These artists have performed together across the US to achieve their ambitious mission to raise $100,000 to help support the classical music community of New Orleans. Ms. Bannister also has a live recital CD that she created together with renowned ethnobotanist Paul Alan Cox following the devastating tsunami in Japan to raise funds to support children that survived in the devastated remote island of Oshima. 
Passionate about chamber music, Ms. Bannister has recently performed with quartets including Parker, Enso and Daedalus quartets and musicians such as Randall Scarlata, Noah Bendix-Balgley, Josef Spacek, Tsuyoshi Tsutsumi, Martin Chalifour, Tessa Lark, Trey Lee and Wendy Warner. 
Orchestral highlights of Ms. Bannister's recent seasons include Liszt's Concerto No. 1 with the Orquesta Sinfónica Nacional in Santo Domingo, Dominican Republic and Brevard Symphony, Chopin's Concerto No. 2 in e minor with the Greenwich (CT) Symphony, Erie Philharmonic and Reno Chamber Orchestra and Mozart's Concerto in E-flat, K. 449 with the Arcadiana Symphony in Louisiana. Upcoming and recent appearances, warmly praised by the New York Times, include the highly regarded Amelia Island Chamber Music Festival, Reno Chamber Music Festival, Phillips Collection in Washington D.C., Look and Listen Festival in New York, Scottsdale Arts and AlpenKammerMusik in Austria, where she also serves as Artistic Director. 
In addition to mastering the traditional repertoire, she has a deep affinity for contemporary music and has premiered numerous works written for her, including Christopher Theofanidis, David del Tredici, Suzanne Farrin, Harold Meltzer and Sidney Corbett. She has released several CDs, including a CAG release of piano concerti of Mozart, Chopin and Schubert arranged with string quintet, which was selected for special mention by the New York Times. 
Ms. Bannister's debut recording, featuring three late piano sonatas of Muzio Clementi, was released in 2006 on the Naxos label. BBC Music Magazine declared: "Barenboim's EMI Beethoven sonata cycle is readily brought to mind. Yet although she possesses enviable articulate and accurate fingers, she is also sensitive to the music's many lyrical asides." Her recording for Albany Records, This is the story she began, features solo piano music of American composers David Del Tredici, Christopher Theofanidis, Suzanne Farrin and Sheila Silver; the New American Record Guide complemented her as "exceptionally talented…with a scintillating tone and subtle sense of chording." 
Born to an English father and Japanese mother, Ms. Bannnister started her musical education in Hong Kong and continued in London, Italy, Germany and the USA.  Ms. Bannister holds degrees from the Royal Academy of Music in London under Christopher Elton and Hamish Milne, Yale University, where she studied with Claude Frank, and New York's Mannes School of Music, where she received an Artist Diploma as one of a handful of pianists selected to study with Richard Goode.