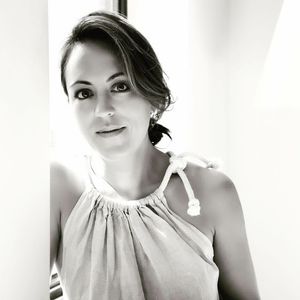 Concert Artists Guild is delighted to announce the appointment of pianist Tanya Bannister as President of CAG effective July 1, 2018. She will succeed Richard S. Weinert who is stepping down on June 30 after 18 years. 
Tanya is like family to CAG, having won CAG's competition in 2003. In addition to an active performing career, she has developed an interest in institution building in the arts over many years, principally through her work as Artistic Director of Alpenkammermusik, an annual chamber music festival in Austria, and as a founder of RoadMaps, an artistic, humanitarian and cultural venture. She has also been a Board member of CAG since 2015 and has participated actively in numerous CAG events in recent years. 
Tanya expressed great pleasure and enthusiasm upon learning of her appointment.  She added, "As a board member and former winner of CAG, I have a long-standing and deep connection with CAG's programs and core values. I feel not only a passion for the mission of the organization but also an embodiment of the core values that CAG has instilled in me. My career has been intertwined deeply with CAG since I won the competition in 2003. In addition to the management, what has really stayed with me to this day, is the entrepreneurial energy to innovate and put into fruition my values, passions and skills." 
Richard Weinert added, "This is a great choice that makes me very happy.  It validates our brand by selecting a musician who stands for innovation and bending boundaries.  Tanya brings deep knowledge of music, steely determination, boundless energy and a wonderful spirit of adventure. She is charming and articulate and perfectly suited to guide CAG in the years ahead.  I shall leave with confidence that CAG is in great hands." 
Steven Shaiman, CAG's veteran Senior Vice President and Director of Artist Management, also welcomed Ms. Bannister as CAG's new leader: "I have been immensely proud of Tanya's remarkable professional and personal growth over the years, especially because we both started with CAG together. Having been part of her artistic journey since 2003 – first as her manager, and later as a friend and advisor – I am excited to work with her side by side as a colleague going forward to further CAG's mission and artistic vision." 
Born in Hong Kong, Ms. Bannister holds degrees from the Royal Academy of Music in London, Yale University, where she studied with Claude Frank, and New York's Mannes School of Music, where she received an Artist Diploma as one of a handful of pianists selected to study with Richard Goode. In addition to mastering the traditional repertoire, she has a deep affinity for contemporary music and has premiered numerous works written for her, including three commissioned by CAG. She has released several CDs, including a CAG release of piano concerti of Mozart, Chopin and Schubert arranged with string quintet, which was selected for special mention by the New York Times. 
Founded in 1951, CAG has helped more than 500 young musicians launch concert careers. Winners of CAG's annual competition receive comprehensive management support, including a debut recital on the CAG Presents Series at Weill Recital Hall at Carnegie Hall, concert bookings, opportunities through the CAG Commissioning Program and CAG Records label, marketing, publicity and mentorship. Notable alumni artists include violinists Jennifer Koh, Joseph Lin (Juilliard Quartet) and Eugene Drucker (Emerson Quartet); pianists Barry Douglas, Michael Brown and Daniel Hsu; clarinetists David Shifrin and David Krakauer; flutists Carol Wincenc, Marina Piccinini and MacArthur Fellow Claire Chase; groundbreaking ensembles Imani Winds, the Brasil Guitar Duo and Sybarite5; and Grammy-winning ensembles Pacifica and Parker String Quartets, Los Angeles Guitar Quartet and MacArthur recipient Eighth Blackbird.